Fashion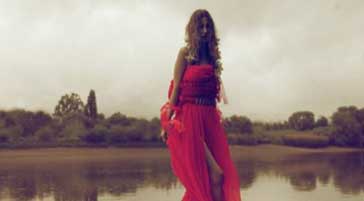 [divider dotted]
Rise & Fall of a Pheonix
Leyla Salvadé's final collection at Central Saint Martin's was inspired by the mystical story of the Phoenix. Using fine French silks, Leyla used different knitting, dip dying, and manipulation techniques, as well as empty bullet shells that she collected in the deserts of Phoenix, Arizona.
[tdgallery columns="2"]
[/tdgallery]
[tdgallery columns="3"]
[/tdgallery]
[divider invisible]
[divider dotted]
Osmosis in December
Inspired by the demure gentle soul, nudging through life's transitions, Leyla used thick yarn to hand knit soft cocoon-like, reversible tube dresses. Accessorized by long tubular necklaces, which organically drape the body.
[tdgallery columns="2"] 
[/tdgallery]
[tdgallery columns="3"]
[/tdgallery]