Lightstyle Travel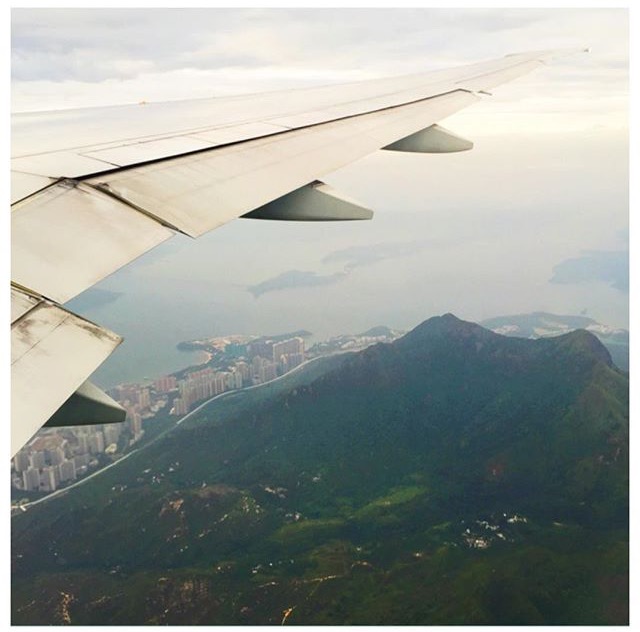 Lightstyle™ Travel
Traveling with a healthy and holistic lifestyle can be pretty difficult, so I've decided to share my personal travel tips to help you travel in 'light-style.' 
I usually travel between Europe and the States, but my travels steered East over the last couple of days taking me to Hong Kong and Bali, and even though it's out of what I'm used to there are ways to ease the experience. 
MINDFULNESS 
First and foremost, remember to breathe and stay mindful. Traveling can be stressful and I feel we let ourselves get way too stressed out, whether it be fear from being in unfamiliar territories, or surviving a long flight. Whatever may rev your stress up, take a moment, come back to YOU and the NOW, letting go of all the stressful thoughts, and move forward in calm, mindful, patience. Getting stressed over something you cannot control is a wasteful way of living.
FOOD
When flying, I always bring my own meals and snacks. The processed, non-organic, high sodium/sugar/starchy meals are the last thing you want to be putting into your body while you're already bearing the fact of being in a metal container for hours. The higher of a class you fly the food is better, but I still choose to bring my own meals so I know exactly where my food comes from. I make sure to bring organic fruits, nuts, raw chocolate, and vegan chips/snacks. I always bring a bounty salad or quinoa bowl that has all kinds of delicious toppings on it. 
WATER 
Staying hydrated is the most important thing!  I make sure to buy 1-3 liters of water after I go through security. I try my best to buy BPA free and/or recycled plastic bottles. If I'm in Switzerland I fill up my carry-along bottle in the restroom with water, but most countries have all sorts of nasty chemical traces in their tap water so I stick to spring bottled water if possible. A fun trick to spice up your drink is to add a few drops of organic essential peppermint oil into your water bottle. The peppermint will keep you feeling refreshed and cool. 
BODY
Staying on topic of hydration, our bodies usually swell up and dry out during flights. Cabins are pressurized with dry air and the humidity levels drop to almost zero. Breathing in the normal amount of oxygen is limited as well as the amount of moisture that we are used to are no longer an option for the duration of the flight.. 
Traveling with a hydrating face spray can really help with that sense of irritating dryness. Tata Harper makes an amazing travel kit available at Birchbox. A couple sprays of the Hydrating Floral Essence will relieve that dryness and nourish your skin. I also like rose water toner/sprays which you can find at Wholefoods. 
I also travel with my favorite Shea butter body/hand lotion by Alaffia, which I apply on my hands throughout the flight. 
The Bach original flower remedies drops have helped me a lot with eczema and my nerves. I bring my three favorites on the plane with me and use 4 drops of each 3 times a day. I use them in continuation of healing my eczema, so the dosage may vary for you, but Wholefoods carries the whole Bach range, so go there and read the description leaflet and see which one(s) you feel an affinity with. 
WEAR
Everyone likes to be comfortable on planes especially, and I've found my favorite black leggings by Hardtail. I've tried so many leggings, everything from Lulu Lemon to high-end labels, and after a chance discovery at Bloomingdales, I only wear Hardtail leggings now. They're the perfect balance between thick and thin, I workout in them, travel, and also wear them out. 
My favorite travel scarf is from Society at ABC. It's sold in the linen and bed department, but is the perfect travel scarf that also works as a blanket. It's an investment that you won't regret and can choose from many different colors.
I like to wear as much cotton/natural fibers  as possible while traveling so my skin can breathe. I'm still trying to find the perfect stylish-cozy-cotton travel jacket with hoodie or extra large rim. Cotton, because you can throw it into the washer after traveling and don't need to waste money on dry cleaning.
I hope that my travel tips can help you on your next journey, be it near or far!
With light filled regards,
Leyla 
Save